Metaforce had an outstanding year in 2021 – and 2022 is shaping up to be no different! More and more insurance-and pension providers and banks are embarking on journeys to improve their customer dialog. Metaforce's platform is uniquely positioned to help organizations with this challenge. To meet the increasing demand from both existing and new customers, we're growing our workforce by hiring more colleagues in all departments. Last week we welcomed Jonas Sorensson as our new Head of Growth & Marketing. We're excited to have him join our team!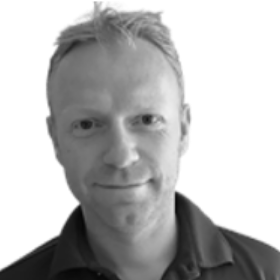 Jonas has spent most of his working life in the tech industry, working almost ten years for Gartner. This experience, coupled with spending the past four years helping tech start-ups grow, will add valuable skills and knowledge to the organization.
We asked Jonas why he was keen to join Metaforce:
"I enjoy working with start-ups and have worked with several during the past four years. Metaforce has a proven product, and now it's all about spreading the word and fueling the company's growth. For me, it's a great feeling knowing my efforts will directly impact the results and performance of the company. For me, Metaforce is the right company, with the right role, with the right people - at the right time.
The company is well established in Sweden with significant potential for growth in the Nordics, Europe, and worldwide. This is going to be a fun journey!"
Johan Junge, CEO at Metaforce, added:
"All industries are going through a digital transformation journey right now where much focus is on digitalizing their customer dialog. This means the demand for cloud-based CCM, both for small and big organizations, is increasing significantly, which is a real opportunity for long-term profitability for Metaforce. We've now reached a point where we need to scale the company and our organization to meet our customers' demands. Marketing will play a crucial role in this journey, and I'm delighted to have Jonas on board!"