The challenge
With millions of customers and a diverse portfolio of products ranging from pensions-, life and health insurance to mortgages and savings – the ability to communicate in a personal and relevant way with each individual customer in both digital and postal channels is paramount. And so is the need to stay on-brand and compliant with the latest rules and regulations.
Developing advanced documents such as insurance policy letters, implementing letter editing processes for claims, and automating the production, distribution, and archiving of millions of personalized documents and messages, is a complex task that involves stakeholders from many departments such as underwriters, product managers, marketing, IT and legal.
When Skandia started its CCM journey, the organization had more than 50 business systems which made it difficult to provide a consistent customer experience, stay on-brand across all business units as well as be compliant.
The solution
At Skandia, the solution was to create a Centre of competence for customer communication. The Centre orchestrates the development of templates and manages the production, distribution, and archiving of Skandia's documents and messages in a highly efficient way. Since 2006, the foundation for the Centre is the Metaforce Customer Communication Management (CCM) platform.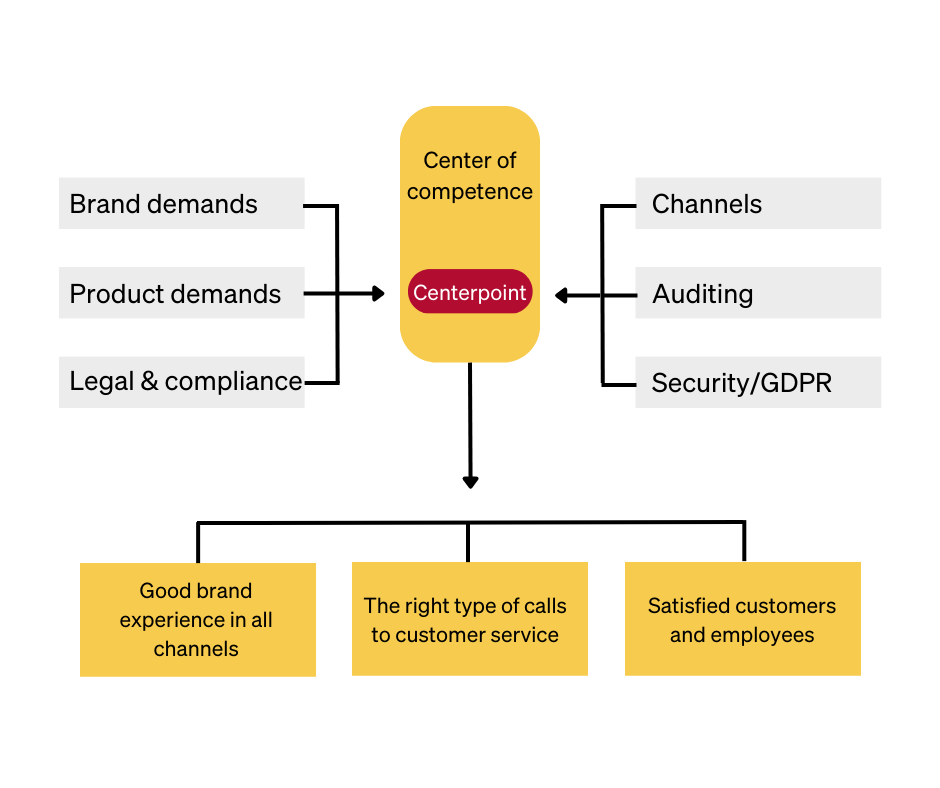 "The strength of Metaforce's standard CCM-platform lays partly in the technology, but also in the knowledge and experience Metaforce have in the field of insurance and communication".
- Magnus Forsman, Product Owner Communication at Skandia
Results
The Customer Communication Management Centre, coordinates and orchestrates the development, production, distribution, and archiving. All templates are built in a uniform way leveraging Centerpoint's object-oriented development model and Skandia's fonts and design rules. Skandia ensures that all customer-facing documents and messages are personalized, on-brand, and compliant in all channels. Skandia can produce pre-populated PDF forms and easily build and run interactive letter editing processes for instance claims handling or other client correspondence.
All documents produced are stored in Skandia's electronic archiving system. Skandia also uses Centerpoint's Omni Channel which is a cloud-based document distribution service that, according to the preferences of the individual customer, splits the distribution of documents between the print channel and Kivra (Swedish Digital Mailbox Service).